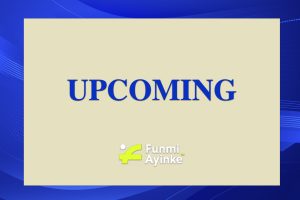 I am thrilled to share the exciting news that I have been selected as a nominee and Honoree for the prestigious 13th Edition of the African Achievers Awards. This remarkable recognition comes under the distinguished "Africa Legacy Award" Category, acknowledging my remarkable strides in leadership within the continent.
The African Achievers Awards ceremony and summit, to be held on the 14th of July 2023, will revolve around the theme of "Unlocking Sustainable Trade and Investment Opportunities in Africa – the PPP Approach."
This captivating theme highlights the importance of partnerships between the public and private sectors to foster economic growth and development across the continent.
Make sure to mark your calendar for the 14th of July 2023, as this auspicious event will commence at 5:00 pm (BST). During the ceremony, you will witness exceptional individuals being honored for their remarkable contributions to Africa's progress.
Stay tuned as we will soon share the details on how you can watch the event live, ensuring you don't miss out on this momentous occasion.