Musician, Funmi Ayinke Thrills Guests At Sen. Opeyemi Bamidele's 60th Birthday Celebration (VIDEO)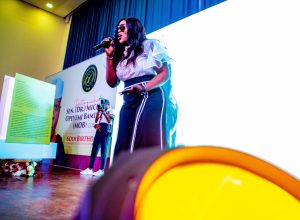 Several attention-worthy scenes surfaced at the 60th birthday celebration of Senate Majority Leader, Opeyemi Bamidele which took place yesterday, Tuesday 25th Of July, 2023 in Abuja but one of the major highlights was the performance of Nigerian musician and Engineer, Dr. Funmi Ayinke Waheed-Adekojo
The energetic and classic performance Funmi Ayinke pulled at the event which had very important personalities across different sectors in the country was proof that truly, the engineer and musician was born to do music.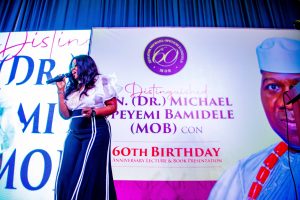 Apart from the validation the event offered to her music career, it also confirms Funmi Ayinke as one of the most sought-after musicians among politicians, successful business executives, captains of industries, and VIPs. Senators, governors, and House of Representative members, to mention a few couldn't resist giving her a clap ovation when the master of the ceremony called her name for performance.
Funmi Ayinke as she is fondly called, stepped on the stage with so much elegance and class. By her appearance, one could easily tell that she indeed knows her onions when it comes to music and other areas of her life.
She began her performance with an address to the celebrant, Senator Bamidele Opeyemi who couldn't help but listen to the wise words that proceeded from the mouth of Funmi Ayinke. She described the distinguished senator as someone she looks up to while making it known that his successes are proof that the journey of life is real.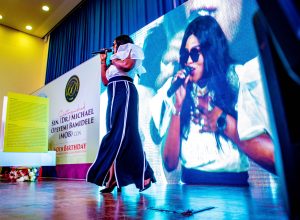 She proceeded to perform her hit song 'The Journey' to the teeming crowd of the nation's very important personalities.
It was indeed a thrilling moment for guests at the event. Despite being a woman, Funmi Ayinke's performance surpassed what a male artist would have done. Truly, what a man can do, a woman can do it better.
WATCH VIDEO BELOW